Small Projects

This is where i put all my smaller projects such as Game jams and prototypes.
Slime Game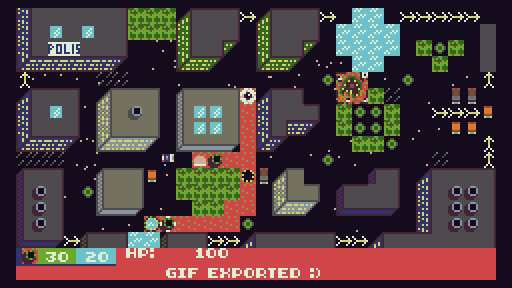 My submition to Ludum Dare 40
LD submition site
You play as an alien slime and your goal is to expand throughtout the city and
eat all in your path.
The game can be played directly from Tic-80s site.
The game was built in Tic-80, A fantasy computer.
tic.computer
CactiCop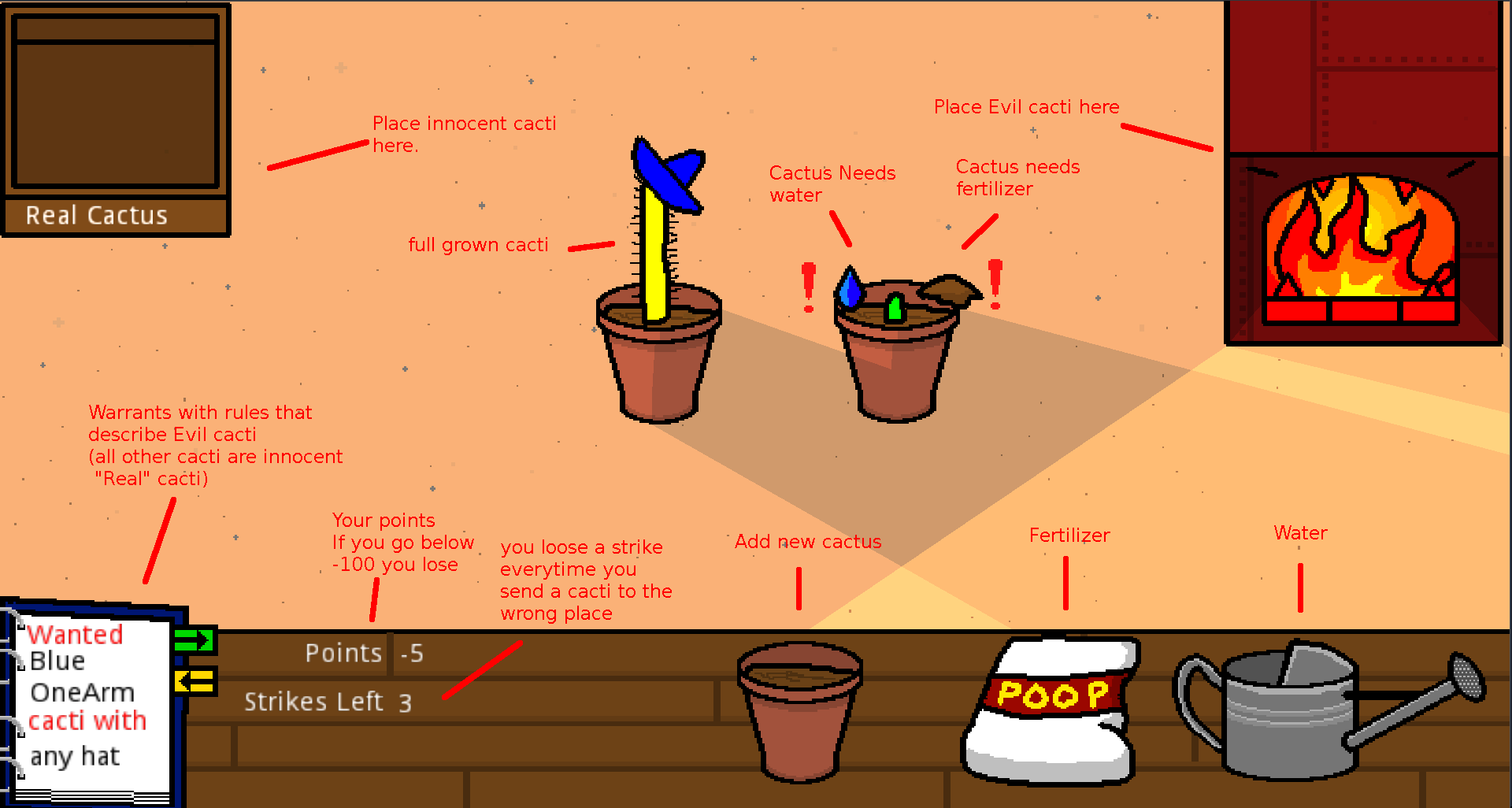 A game made by me and
Drunkenbudgie
for the Godot Wild Jam #6
In the game you are the CactiCop the wall between evil cacti and consumers!
You grow the cacti and when they are fully grown you need to find the evil ones
by comparing the colors and shapes to a wanted list.
ExtremeHunting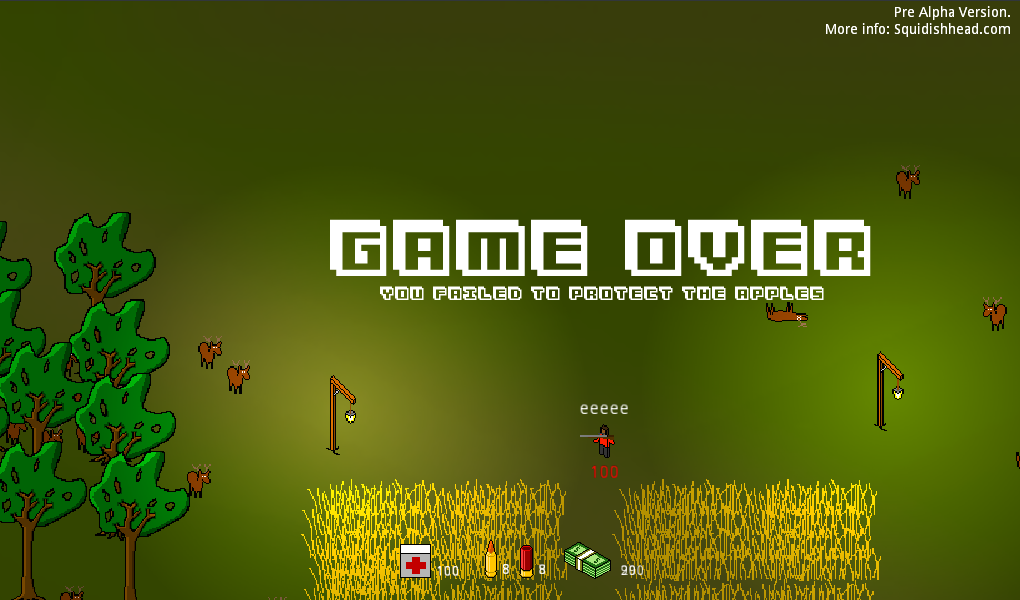 A small game to learn more about networking for my larger projects
the game is just a simple twin stick shoot'Em'up where you protect apple-baskets from deers
Once you have killed the deer you need to pick them up because dead deer attracts wolfs.
The game is multiplayer with up to 8 players.
(The game has a game chrasing but ATM and will be uploaded as soon as this is fixed!)
Copyright Squidishhead 2021